Working for your sustainable energy project!
Sustainable energy concepts are always linked to the land-specific characteristics, the available resources and the required output. Only by considering all components a sensible solution can be found for the environment and for your business.
Bioenergy Concept combines the competence and the long-time experience to include exactly these aspects into our consulting process.
The result is a tailor made concept adapted to your needs, with which your company is optimally prepared for the future.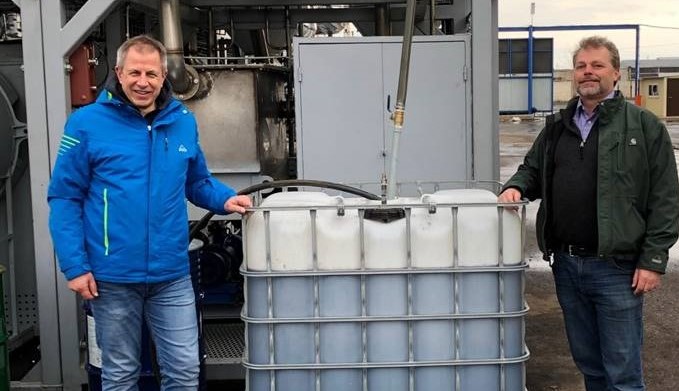 Bioenergy Concept sees itself as an independent and competent consultant for all matters of sustainable energy production. Our team provides competent support in all planning, maintenance and service matters all around renewable energy systems such as:
Biogas Plants

Pyrolysis Systems


Photovoltaic Systems

District heating and PEHD pipe installation
Waste heat to cooling planning
We provide competence in:
Project planning and engineering
Construction management/supervision
Components for biogas plants
Service and after-sales support
Feasibility studies
Due diligence studies
Together with international partners, we are working on concepts for the optimization and cost minimization of alternative energy plants. We firmly believe in the future viability of bioenergy and want to further strengthen this area.
In 2015/16 Bioenergy developed and patented the Vortex-Extraction-Digester. This new and innovative digester design enables the continuously cleaning of substrate deposition inside the the digester without turning it off or removing parts inside the tank.
In 2020 our first and unique Ablative Fast Pyrolysis System just left our hometown and is now on its way to California. The entire portable system has a throughput of 500 kg of biomass per hour and will produce 200.0000 Liter of bio-oil in the course of the project. The project-accompanying R & D work is carried out by the California State University, Northridge, Joint BioEnergy Institute, Ganrock Corp., BioGas Energy Inc. and Thermophil International, DE.
We combine ecology and economy. We therefore always keep an eye on the long-term profitability of the investments in all our projects. Because we believe that this is the best way to ensure that climate protection works and at the same time the economy is strengthened.
In all our solutions, we focus on the best possible environmental compatibility, optimised use of resources and the durability of our components. We do not only think green, we work green.
Involvement of all stakeholders:
Sustainable energy production affects everyone. Therefore we focus on close interaction with local communities and the people that are affected. Only if everyone pulls in the same direction it will be possible to achieve the 2 degree target from Paris and limit climate change.
State-of-the-art technology
With our competent and long-standing partners, we always use the most modern technical solution. Bioenergy licenses such as the VED Design for biogas plants are unique in the market and offer a tailor-made concept for a long-lasting energy project.
With our multilingual team and international partners, we want to reach you as close and as easily as possible.
You want to learn more about our services?
Please do not hesitate to contact us.