Working for Sustainable Bioenergy Projects
Bioenergy Concept GmbH was founded by Christoph Eusterbrock in 2007. Since then we became experts in all aspects of bioenergy projects, from the development, construction, the maintenance and supervision of anerobic digesters, pyrolysis systems and further photovoltaic plants.
Bioenergy Concept is working globally with our partner companies in the US, South America, India and Ireland. We are specialized in exporting German engineering, state of the art technology and high quality components for an extended operational lifetime, cost effectiveness and highest efficiencies.
"Bioenergy is the basis for a sustainable future -
Bioenergy Concept wants to open the way for it"
Christoph Eusterbrock has been successfully working on the development of climate protection for the past 30 years. He began the development on the concept of biogas plants in the early 1990s, even before the establishment of the first biogas plant in Germany.  At that time, his aim was to provide the Camphill Ballytobin Community located in the Southeast of Ireland with self-sufficient electricity and heat from cow dung and organic residues. Further, he enabled the composting of these residues to produce a high-quality soil conditioner. This community is benefitting by this project even after 20 years.
Besides, he enlarged his activities on the pyrolysis technology, leading to research and development of the thermal process of pyrolysis. His focus was on the production of bio-oil and bio-char from renewable sources such as straw and wood residues to find new alternatives for fossil fuels.
He extended his activities worldwide with more focus on new concepts, project and plant development, acquisition of structural and market incentive programs, investment planning, profitability analyses and project-related laboratory studies.
His years of dedication, experience and passion for new technology and focus on environment leaded to the foundation of Bioenergy Concept GmbH.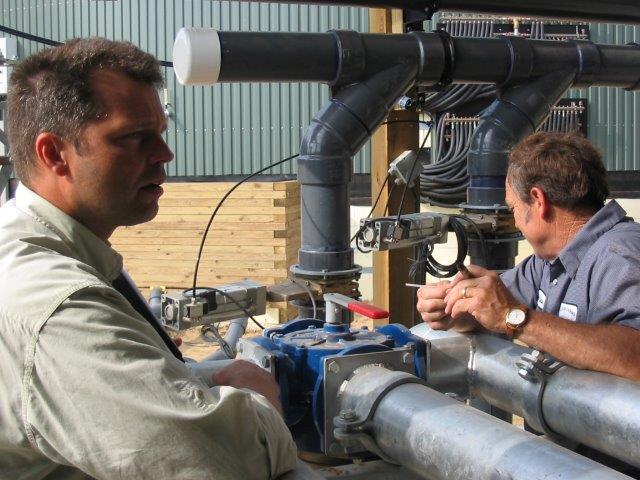 Christoph Eusterbrock in Camphill Ballytobin (Ireland).
Find out more about our projects:
You want to learn more about our Bioenergy Concept?
Please do not hesitate to contact us.