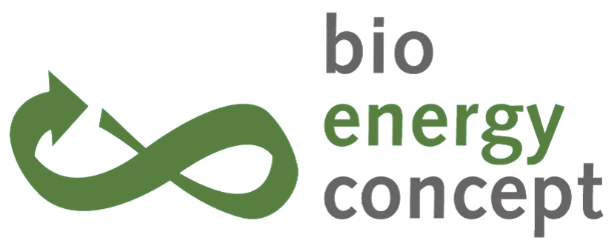 Nature provides endless renewable energy solutions: From microcultures in organic waste producing storable biogas, biofuel produced from vegetable oil to the well known concepts of wind- and solarenergy – we want to use these ideas to create a better future. By providing customized B2B-solutions Bioenergy Concept will lead your company to a sustainable tomorrow!
The age of fossil fuels is over as the world is facing the invariable consequences of climate change. At the same time the world's primary energy supply is continuously growing followed by rising energy prices. Therefore the need of costeffective and eco-friendly energy concepts is urgend. Biogas, pyrolysis-technology, solarenergy and other creative solutions can help covering these energy demands as well as build a sustainable ground for the future.
Sustainability - Our Story
Bioenergy Concept GmbH was founded by Christoph Eusterbrock in 2007. Since then we became experts in the development and construction of sustainable energy projects like biogas and cogenerations plants, pyrolysis systems, photovoltaic, woodchip and other green energy solutions.
We are a multilingual team from Lüneburg, one of the greenest cities in Germany. In 2030 Lüneburg wants to become a 100%-Renewable-Energy-City – And we want to be part of it! Therefore Bioenergy Concept is also part of the Corperative Zukunftsgenossen, which is aiming to achive a 100% a sustainable energy supply in the region of Lüneburg.
"Bioenergy is the basis for a sustainable future -
Bioenergy Concept wants to open the way for it"
Settled in Germany - Working Internationally
Bioenergy Concept is working globally with our partner companies in the US, South America, India, Russia and Ireland. We are specialized in exporting German engineering, state of the art technology and high quality components for an extended operational lifetime, cost effectiveness and highest efficiencies. Learn more about our projects!
You want to learn more about our services?
Please do not hesitate to contact us.