Together with our partner thermophil international, Bioenergy Concept developed a Laboratory Pyrolysis Test Rig. This pyrolysis rig allows to test different feedstocks on a manageable scale. A realistical estimation about the process engineering specifications and the product utilization can be obtained.

These results form the basis for the design and construction of larger plants with a throughput on a ton scale, such as those already operated by
bioenergy concept GmbH for waste wood in California, USA.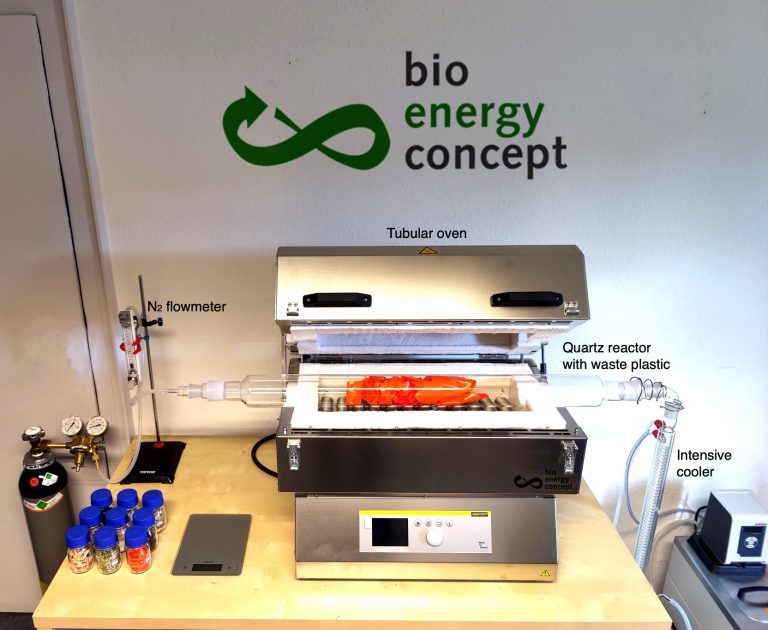 Decentralization plays an important role in renewable energies! Bioenergy Concept fully trust in the mobile hydrogen filling station with a cartridge system for refuelling! Customers receive cartridges filled with hydrogen, which are provided in the mobile filling station for refuelling the vehicles. This means that the entire refuelling process takes only a few minutes. Furthermore, decentralized energy resources such as biogas, wind power and solar energy play an important role in the production of local green hydrogen. Christopher Eusterbrock: "We now need to build an infrastructure to make green hydrogen available on a decentralized basis – via a user-friendly refuelling station network for future users!"
We are hiring! We are looking for a technical draftsman and a Construction Engineer with good English language skills from end of August on. Find your future with us and contact us here!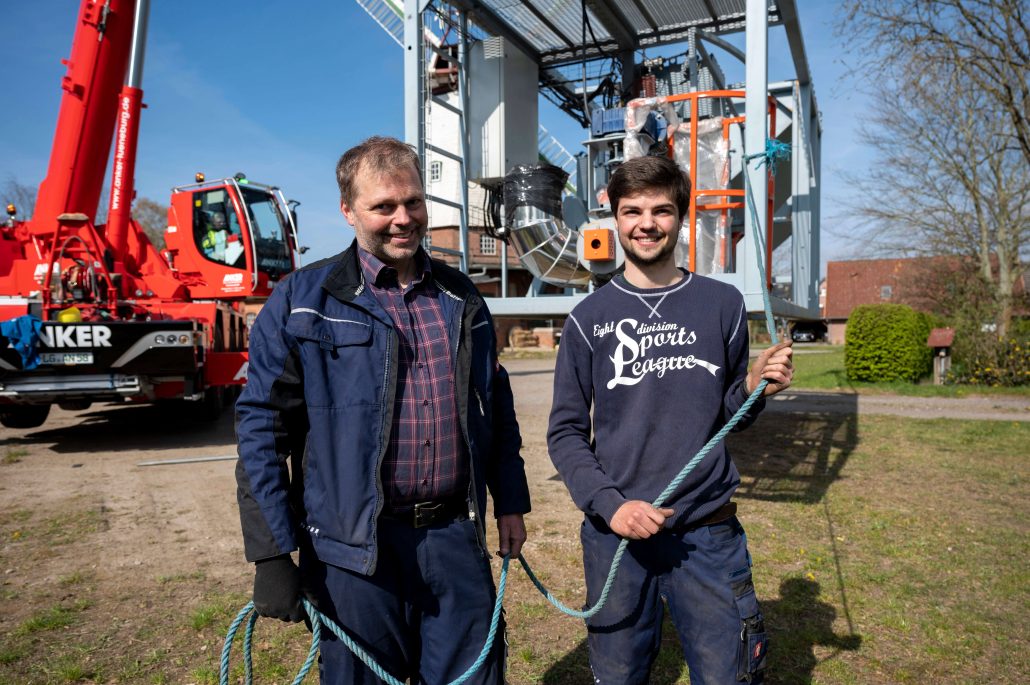 This month, our first and unique Ablative Fast Pyrolysis System was put into operation in Sacramento, California. This brings us one step closer towards a #biobased economy that protects the environment, climate and resources for future generations. The system carbonizes up to 500 kg of low-grade wood waste and converts it into energy-rich bio-oil. The innovative thermolysis AFP plant works with a new type of reactor according to the principle of the ablative fast pyrolysis.
A big thanks to all our partners who made this project possible:
The California State University, Northridge, Joint BioEnergy Institute, Ganrock Corp., BioGas Energy Inc. and Thermophil International, DE.
We proudly present our new video about bioenergy concept's patented VED technology: A major problem of modern digesters in biogas plants is the sedimentation of inorganic material. The consequences are regular operating failures and expensive fermenter cleanings.
The patented concept of the Vortex Extraction Digester from Bioenergy Concept starts exactly at this point. The geometry of the VED takes advantage of the flow properties of the substrate in the fermenter and allows the continuous removal of sediments and impurities during operation of the plant. 
7 Container and a 4 week journey from Lueneburg, Germany to Sacramento, California. Our first and unique Ablative Fast Pyrolysis System just left our hometown and is now on its way to California. The entire portable system has a throughput of 500 kg of biomass per hour and will produce 200.0000 Liter of bio-oil in the course of the project.
Project-accompanying R & D work is carried out by the University of Chico, CA, Joint Bioenergy Institute (JBEI), USA, Ganrock Corp., BiogasEnergy Inc., and thermophil international, DE.