Vortex Extraction Digester
The heart of every biogas plant is the fermentation tank, the so-called digester, in which the biogas is produced.
A major problem of the most common fermenter models is the deposition of inorganic material at the bottom of the tank. Despite of the complex stirring technology used in many models, over time settling and impurities settle as deposits at the bottom of the fermenter.
This results in:
Reduction of the digester capacity
Inefficiency of the heat exchangers
Lower retention time of the feedstock materials
Lower gasproduction
Increased costs for higher energy consumption
Increased costs for maintenance and repair work
The concept of the Vortex Extraction Digester starts exactly at this point:
Conical design for a functioning drain
Instead of a flat tank bottom equipped with stirring instruments, the bottom of the VED has an underground funnel-shaped design.
The geometry of the VED takes the advantage of the flow properties of the substrate in the fermenter. By creating a vortex in the centre of the tank and with the conical construction of the digester floor, impurities and sediments are kept in suspension and are thus continuously removed without problems. There are no downtimes of the plant for cleaning the fermenter.
Low costs with high effectiveness
There is no need for additional components inside the fermenter that are subject to wear, breakage or clogging. The agitation requirement is lower compared to conventional fermenters, which not only reduces energy consumption but also opens up the possibility of replacing internal agitators with external pump agitators and externally installed heat exchangers. Investment and maintenance costs for complex stirring technology are thus considerably reduced.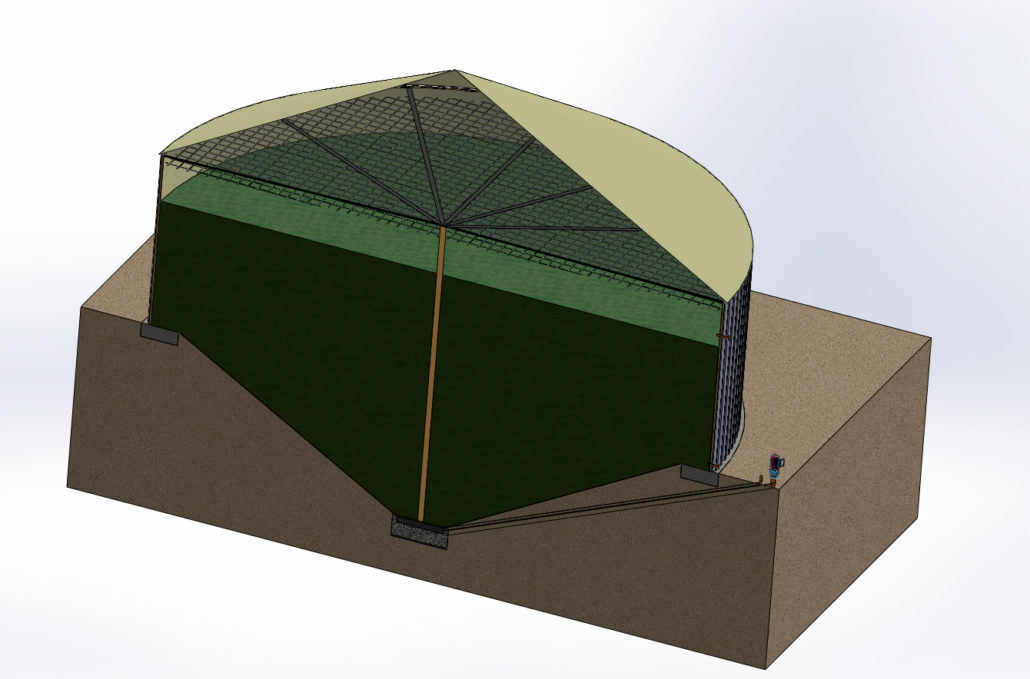 Vortex Extraction Digester
Optimized construction and operating costs
Continuous removal of impurities and sediments
Low energy consumption
and constant heat
No internal heating systems
No internal stirrers
Less downtime of the plant
You want to learn more about our VED?
Please do not hesitate to contact us.